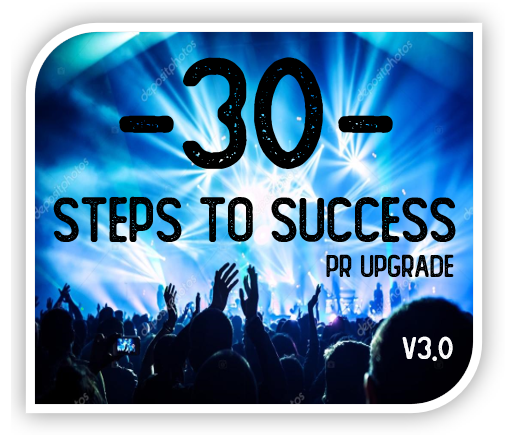 TAKE ADVANTAGE OF YOUR MUSICAL INDEPENDENCE
Believe it or not, today is actually the best time to be an Independent Artist. Truth is there are a lot of tools available to you right now to use independently. These tools can not only get your music noticed, but save you thousands of dollars in the process by bypassing many music professionals altogether. Unfortunately most Independents lack the fundamental knowledge to find and use these aforementioned tools, until now.
30 STEPS TO SUCCESS (v3.0) 
Written by RAPIDFIRE PR CEO, A&R Representative Cyrus Rhodes "30 STEPS TO SUCCESS" presents candid "deck plate" discussions and strategies tailored specifically for today's Independent Artist in the ever evolving Music Industry. This compressive E-BOOK is designed to get your music "out there" and covers everything from Digital Music Distribution, to how to get your music on Satellite Radio, International and Prime Time Radio Distribution, how to set up your own Regional Tour,  Music Curation, Music and Film Licensing, and the "do's and don'ts" of contacting Top Touring Agencies and Record Labels. No matter if you're a seasoned professional or a DIY looking to springboard your brand "30 STEPS TO SUCCESS" has something for just about everyone.
"30" STEPS TO SUCCESS" (E-BOOK) includes the following: 
EPK, Press Pack, "1 Sheet" Development.
Music Reviews & Music Marketing Campaigns.
Digital Music Distribution.
Social Networking Optimization.
Recommended Apps for Todays' Independent Artist.
Satellite Radio Distribution.
Prime Time Radio Distribution & Campaigns.
College Radio Distribution.
Internet Radio Distribution.
PODCAST Interviews.
Merchandize Development.
All Aspects of Live Performance.
Touring Campaigns.
Conquering the Local Live Circuit.
Planning Regional and International Tours.
List of Booking Agencies.
List of Touring Agencies.
Sponsorships.
Music Licensing.
List of recommended Music Libraries, Publishing Hubs.
List of recommended Music & Video Curation Services.
Getting Your Music into Film.
Getting Your Music into Video Games
How to contact Movie Music Supervisors.
How to approach Record Labels.
How to approach A&R Representatives.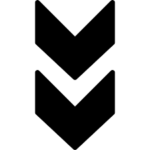 "30 Steps to Success" PR Plan (v3.0) E-BOOK
(2) Conference Calls with CEO Cyrus Rhodes   
(10) Comprehensive Music Reviews 
(1) "Rising Star" PODCAST Interview  
US$500.00